Reading Time:
3
minutes
Cross-posted from the EdTech Hub – Creative Commons Attribution 4.0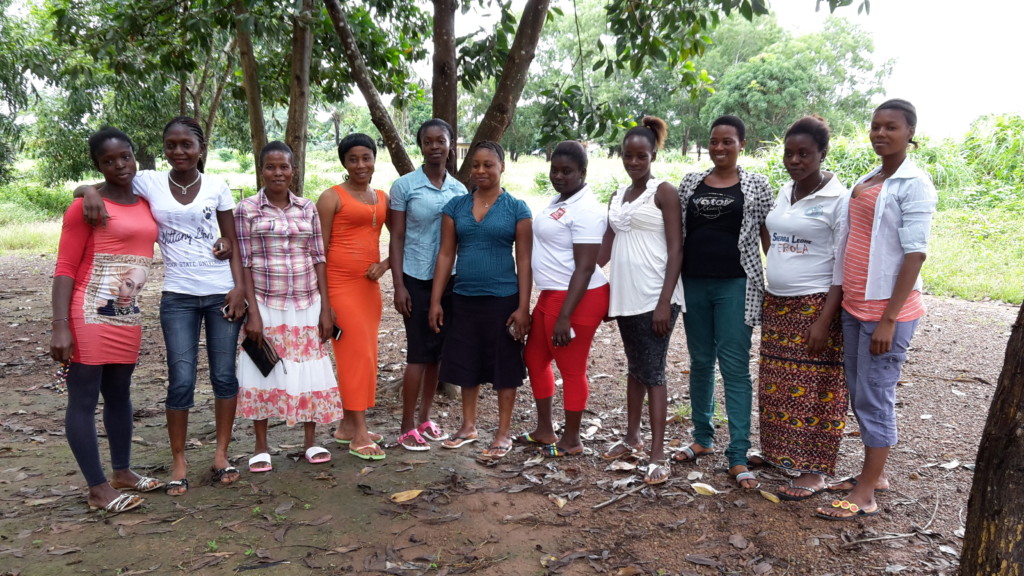 Over the past few months, the EdTech Hub team has analysed and mapped the EdTech research landscape in Sierra Leone. In doing so, we have met a number of individuals and organisations that are exploring if and how technology can support the country's education sector.
In week four, we met with Arthur Saidu, Eusebio Rincon Casado and Maggie Shergill from Plan International. In Sierra Leone, Plan International has led the implementation of the Girls' Access to Education (GATE) programme with funding from UK Aid through the Girls' Education Challenge. In this interview, we spoke about their work to deliver a distance teacher professional development programme to women in remote areas.
Can you tell us more about the background of your programme?
Schools in rural areas of Sierra Leone often struggle to find a sufficient number of trained and qualified female teachers. In 2013, we launched a programme for young women in rural communities who aspired to teach yet lacked the qualifications to enrol in existing teacher education courses. The programme supported these women to gain experience of working in a school environment and prepared them to take the entrance exam for teacher training colleges.
During the programme, participating women worked as learning assistants in a local primary school for four days each week. On the fifth day, the women met with 15 to 18 other participants to receive coaching from an English and a maths tutor. Once the participating women passed the entrance exam, they continued to work in primary schools but now as student teachers. In this phase of the programme, a mentor provided the women support with classroom practice and their college studies for one day a week.
A key component of the programme was the development of learning teams to support the women within the school and the community: participants worked with teachers, principals, district supervisors, tutors, mentors, community stakeholders and lecturers from teacher training colleges. In addition, each participant received a tablet to access a set of interactive learning modules for self-study.
What research has been conducted on this programme?
In 2017, the Open University, who developed the learning assistant / student teacher distance learning model, conducted a study to identify the factors that enabled or constrained the success of the programme. In doing so, they adopted an ecological approach to look at the role of community support as well as the impact of programme participation. For the study, the Open University team conducted 18 semi-structured interviews in a rural township and a remote agricultural community in two districts. Interviewees included the participating women, principals, teachers, tutors, family members, community leaders and programme staff.
What are the key takeaways from this programme?
By March 2019, 711 out of 730 learning assistants had already passed the exam to enrol in teacher training college and became student teachers. Through research interviews and programme monitoring, participants stated that the programme had a transformative effect on their self-confidence, self-esteem, professional skills and willingness to engage in new experiences.
We found that the tablets were valuable in supporting a distance learning model as we could upload all of the self-study modules and materials to one device. For example, we could cascade knowledge on topics such as inclusive education and gender-sensitive pedagogies and disseminate a disability directory. However, it was a major logistical challenge to add new content if modules were changed or introduced after tablets were distributed to participants. Once this digital offering broke down, participants had to revert to paper-based materials.
Participating women also noted that the blend of work, group meetings and self-study demanded strong time management skills. Participants needed to teach in the day, study at night and complete any domestic tasks in between these activities.
The commitment of the local community to supporting the women's participation was integral to the success of the programme. Tutors and mentors sometimes provided food at group meetings and paid transport to the venue. Headteachers often allowed women to bring babies to school and to teach when pregnant. And, family members looked after young children whose mothers were studying.
What advice do you want to share with decision-makers based on your research?
Tablets and technology represent one enabling factor that can make distance teacher professional development programmes possible in remote areas of Sierra Leone. Yet, these programmes require a phenomenal amount of community support. Decision- makers need to go beyond the digital to invest in the full package of human support to ensure this type of initiative can come to fruition.
If you want to learn more about this programme, you can read Open University's evaluation, check out the Education Commission's blog post on learning teams in Sierra Leone or test out modules from the programme for yourself.